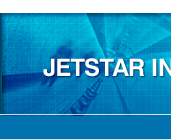 | | | |
| --- | --- | --- |
| | | |
---
---
---



No Keyboard

3 month warranty
Tube Colors limited

Ships in 2+ weeks


LINK MC3+

No Keyboard
6 Month Warranty
Choose from Amber or Green Screen
Ships in 2+ weeks

Link MC5

Refurbished

$249
No keyboard

Please call for availability

No Keyboard
3 Month Warranty
Tube colors limited
Ships in 2+ weeks

Link MC6

Refurbished

$225
No keyboard

Please call for availability


No Keyboard
6 Month Warranty
Choose from Amber or Green Screen
Ships in 2+ weeks

Link 125

Refurbished

$179

No Keyboard




No Keyboard
6 Month Warranty
Choose from Amber, or Green Screen
Ships in 2+ weeks

NO IMAGE
AVAILABLE
NO IMAGE
AVAILABLE
Have a question about the Link MC5? Or a question about the Link MC2?
We can help. For more information about Link General Purpose Terminals, Link Repair, or any of our products or services, call us at 888-677-1030 or email us.
JETSTAR, Inc.
1135 JVL Industrial Court
Suite B
Marietta, GA 30066
888-677-1030
jetsales@jet-starinc.com
©2018 JETSTAR, Inc. All Rights Reserved.